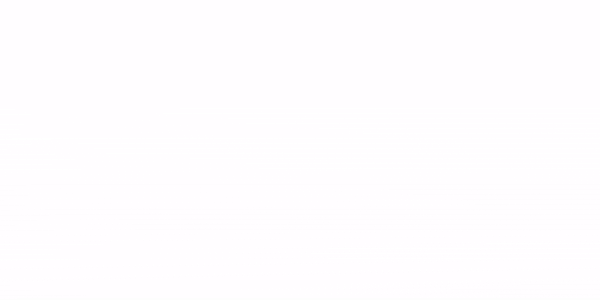 Mobile TV Cart Dual TS3811 Black.
ONKRON manufactures and distributes high-quality mounting solutions for TV screens, computer monitors and displays for over 10 years worldwide.
For mounting two bigger and heavier screens pick sturdy, all steel+aluminum mounting frame on wheels for easy mobility and convenience – universal TV cart ONKRON TS3811. Height adjustable rolling TV stand ONKRON TS3811 with double shelving designed for mounting 2 TV screens and fits flat panel or curved displays, LCD, LED, OLED, QLED, HD, 4K televisions, TV sets, with diagonals from 40" to 60 inches weighting up to 115 kg (250 lbs) (both).
Portable Mobile TV Cart Dual is an easy and modern solution for big and small businesses, conference rooms and boardrooms, classrooms, professional setting or non-profits and community organizations, expos, trade shows, educational and entertainment venues. Smart solution for your big screen TV!
ONKRON TS3811 3d Model:
Imagine spot on marketing, information sharing, streaming, telecommuting, teleconferencing possibilities. Connect and display any information in any space with electrical outlet. Great for hoteling work environment, work stations, gaming and home entertainment. Easy way to avoid permanent TV wall installation and have a double television set handy where you need it – any room in the house, outside, in rental apartment, converted garage and game room. Perfect for hosting Super Bowl party, watching game on your patio or illustrating travel stories while entertaining company. Two screens – more possibilities!
Easy to maneuver ONKRON television stand is a perfect combination of functional design, quality and value.
ONKRON Trusted design – excellent support.
Double TV Strong Aluminum Frame with Universal VESA Mount
Supports two televisions with diagonal from 40" up to 60 inches (each), mounted side by side.
Fits practically all modern screens – LCD, LED, OLED, Ultra HD, plasma, curved and flat panel screens with VESA mounting standards: 200×200, 00×300, 300×200, 300×300, 300×400, 400×200, 400×300, 400×400, up to 600×400 mm (max).
Strong and durable double frame is made of aluminum and can easily hold 2 TV sets with total weight up to 115 kg (250 lbs). This cart has undergone triple load test – it is safe and sound. Steel base perfect balancing and safety.
Steel base – maximum safety
TS3811 has a SPCC steel base, mounted on four locking caster wheels. This wide base provides higher level of stability and weight balance. TV stand is steady all the time with two TVs on it, without inclining. Maximum load capacity (2 TVs) – 115 kg (250 lbs).
Double AV shelves + Top shelf
Comes with 2 middle shelves for your accessories with load capacity of up to 11 kg (25 lbs) each for audio video equipment, receivers, gaming accessories or laptop, and a smaller one on top, with additional 4.5 kg (10 lbs) capacity weight, often used for webcam or gaming motion sensing input devices.
Built-in Cable management
Hide all the cables and wires of your TVs and AV accessories inside the telescopic columns – enjoy the view!
Lockable Caster Wheels
High quality rubber caster wheels for smooth rolling anywhere without scratching the floor. Wheels are easily locked, preventing the stand from accidental moving for maximum safety.
Height Adjustable Double Columns
Telescopic aluminum columns designed to lower or raise your TV screens without any tools. No need to take your TVs off the mount. Available height adjustment range is from 51″ up to 66.9 inches off the floor in 2-inch increments. It has handles for easier rolling.
TS1552
TS1551
TS1881
TS2551
TS2771
TS2811

TV Size

32″ – 65″
32″ – 65″
55″ – 80″
32″ – 55″
40″ – 75″
60″ – 100″

Max TV weight

100 lbs
100 lbs
200 lbs
60 lbs
100 lbs
300 lbs

VESA

200 x 200 mm

600 x 400 mm

200 x 200 mm

600 x 400 mm

200 x 200 mm

800 x 500 mm

100 x 100 mm

600 x 400 mm

200 x 200 mm

700 x 400 mm

200 x 200 mm

1000 x 600 mm

Number of shelves

2
1
2
1
2
2

Material

Steel
Steel
Steel
Aluminum alloy
Aluminum alloy
Aluminum alloy
Visit our main page to find more